See on Scoop.it – Inclusive and Sustainable Business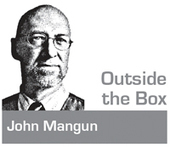 'INCLUSIVE Growth" is becoming a catch phrase, almost a mantra not unlike "renewable energy" and "climate change" with much sound and fury and not enough substance in the discussion.
K. C. Chakrabarty, of the Reserve Bank of India, explains the concept: "Inclusive growth refers to both the pace and the pattern of the economic growth. The literature on the subject draws a fine distinction between direct income redistribution or shared growth and inclusive growth. The inclusive growth approach takes a longer term perspective as the focus is on productive employment rather than on direct income redistribution."
While most governments would prefer income redistribution as it is easy and politically expedient, it does not work. Ideal economic growth sees all demographic groups progressing. The question is, how does a nation achieve that?
See on businessmirror.com.ph